Arrive at the customer's home and mount the bins in the lifter. Clean the outside of the bins with the wand.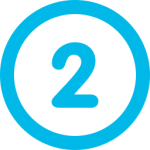 Raise the lifter over the spinning heads. Activate the high-pressure, hot water inside wash.
Lower the lifter and inspect the bins. Make sure to let the steam clear! If all is good, proceed to step four.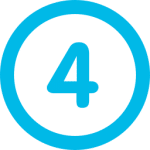 Wipe down the lid and handles, apply the deodorizer, and wheel the bins up to the garage or gate.
Binrinse did a great job cleaning my garbage bins. I scheduled it on Saturday and they had my bins cleaned by Monday.
I used to try to do this myself - Ughh! Binrinse is FANTASTIC! Great Service. Always reliable. WELL worth the money.
Great communication from the team and the bins are better than brand new! Highly recommended.
Fast response, and they came out better than I expected. Never thought I would need a service like this, however am glad that I decided to give it a try!
Great company. Great communication and of course - everything is clean! With the Florida heat this service is essential to maintain a fresh smelling and critter free bin! Thanks again.
Fantastic work, and worth every penny! Now my bins are as neat & clean as my garage - lol! Very happy with the service I received, and the owner was a pleasure to deal with.
Amazing customer service, very responsive! My bins are super clean and still smell so good, a week after my service. Highly recommended!!
Love my squeaky clean bins! Thank you for your professional service, which was so easy to process online. Easy & effective!
My bins were so clean they looked new again. Quick response time too! I love the text reminder the night before as well.

We offer multiple service plans to fit your individual needs. We come the day of or the day after your pick-up to ensure your bins are always clean.